So Andrew's day care uses sign language to help communicate with the babies. Ms Stephanie is helping us learn too. So far Brandyn and I are using "milk," "all done," "eat/food," and "more." We make the signs when we talk to Andrew so that he can hopefully learn to use them back to us and tell us what he wants/needs before he can actually talk.
Yesterday I tired to add a new sign to our repertoire - "stop." Which looks like this... (try to ignore the scary looking guy... they were the only pictures I could find.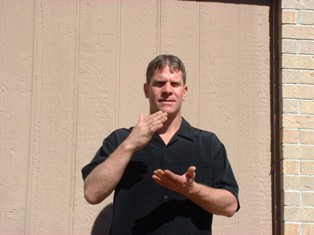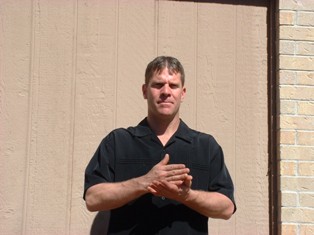 As soon as I did the sign... Andrew started busting up laughing. And then I remembered... I wasn't thinking at all about my future in baby sign when I spend 20 min. making Andrew laugh with my impression of "
Who's gonna get chopped!
" I guess I created the "monster" who laughs at his mom trying to tell him to stop!! My bad.